COMMUNITY
America, the Land of Plenty, is experiencing scarcity due to the disruption in the supply chain, which is causing delays on the manufacturing, transportation, and delivery of products worldwide.
CITY
Mayor Juan Carlos Bermudez presented his speech titled "Committed to smart growth and quality of life" where he detailed the many accomplishments of the different departments…
EDUCATION
Having physically and emotionally healthy children is the aspiration of any community. With this goal in mind, educators, parents, PTA members, community leaders, mental health specialists, and law enforcement officers joined together to discuss the challenges children and teens are facing today within Miami-Dade School District.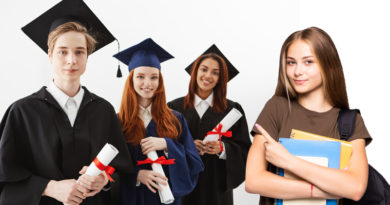 The gap in educational achievements between male and female students has been slowly widening each year, and the pandemic impact on the retention of students only worsened that situation.
HEALTH
Sports medicine physicians are specialists skilled to diagnose and treat a range of different sports injuries and conditions. Although they treat mostly sports conditions affecting the musculoskeletal system
DORAL, FL – Pfizer vaccine in its kid-size dose has been endorsed by FDA panel on Tuesday.  The Food and
TEEN CORNER
Students Ariana DeJesus, Daniela Ortiz, Ana-Sofia Canchola, and Carolina San-Martin have recently been recognized as College Board AP Scholars of Downtown Doral Charter Upper School for their achievements in their Advanced Placement courses.
Everyone knows that college isn't for everyone. But if that's the route you're heading towards, it's important to be informed and prepared.
BUSINESS
Casa Linda Tile & Marble, company leader in the distribution of tiles and marble is celebrating its 35th anniversary in a big way by transforming its original store
DORAL, FL – Doral's Westend Shopping Center continues expanding its operation with a new sprawling 7,617 square foot courtyard space
EVENTS
EVERYBODY NEEDS A ROCK, es el nombre de la exposición que se inaugura el próximo 7 de octubre a las 7 pm., en MIFA Gallery, en Doral
The new facility is equipped with the latest technology and expert healthcare professionals to ensure top-level medical attention for all patients.
FAMILY
It is a reality that the pandemic has brought both positive and negative changes in the world. But what is increasing aggressiveness? Does the pandemic have something to do with this trend?
REAL ESTATE
The main objective of the proposed reform is to achieve that the communities and the management of their funds are properly handled.
OPINION
Por: Sophia Lacayo Nicaragua anunció el pasado 22 de noviembre el libre visado para todos los cubanos que quieran viajar