COMMUNITY
DORAL, FL – On Tuesday, PTA members, parent volunteers, and educational leaders were invited to the 7th Annual Fall Forum,
CITY
"The County needs this type of leadership," said Miami-Dade County Commission Vice Chairman Oliver Gilbert (District 1) to introduce Mayor of Doral Juan Carlos Bermudez as Candidate for County Commissioner for District 12.
EDUCATION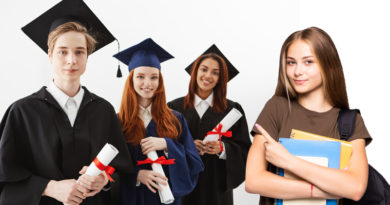 The gap in educational achievements between male and female students has been slowly widening each year, and the pandemic impact on the retention of students only worsened that situation.
Today, Governor Ron DeSantis announced a legislative proposal that will eliminate the common-core based, end-of-year, high-stakes Florida Statewide Assessment and create the new Florida Assessment of Student Thinking (F.A.S.T) plan, which will monitor student progress and foster individual growth.
HEALTH
If you could take a medication that, in small doses, reduced all-cause and cardiovascular mortality, reduced disability, reduced blood pressure, improved bone health, reduced type 2 diabetes, reduced mortality from several site-specific cancers, improved cholesterol, improved mental health in the elderly, and helped prevent cognitive decline, would you take it?
Baptist Health South Florida announces the upcoming debut of its newest facility, Baptist Health Hospital, in Doral. Encompassing over 43,000 square feet of space, the two-story hospital will provide 24/7 emergency care, as well as diagnostic imaging, surgery, inpatient pharmacy, and other necessary healthcare services to the Doral community.
PEOPLE
Empodérate con Sophia Lacayo: Empoderarse es salir de esa caja donde tendemos los seres humanos a identificar nuestra área de confort y dar la cara.
TEEN CORNER
While it can be difficult to find time to volunteer, it's important to remember that it is a very rewarding experience and a win for you and your community.
The school year has begun and everyone is back in person. No more online classes and more importantly, things are getting back to normal again.
BUSINESS
Casa Linda Tile & Marble, company leader in the distribution of tiles and marble is celebrating its 35th anniversary in a big way by transforming its original store
DORAL, FL – Doral's Westend Shopping Center continues expanding its operation with a new sprawling 7,617 square foot courtyard space
EVENTS
EVERYBODY NEEDS A ROCK, es el nombre de la exposición que se inaugura el próximo 7 de octubre a las 7 pm., en MIFA Gallery, en Doral
The new facility is equipped with the latest technology and expert healthcare professionals to ensure top-level medical attention for all patients.
FAMILY
It is a reality that the pandemic has brought both positive and negative changes in the world. But what is increasing aggressiveness? Does the pandemic have something to do with this trend?
REAL ESTATE
Given the current situation in the real estate market, characterized by a shortage in properties, all homeowners must be alert about scams that might involve fraud or counterfeiting of property titles.