COMMUNITY
Accurate figures will make Doral eligible for more federal funds
CITY
By: Maggie Santos Communications & Protocol Manager City of Doral Para leer en español DORAL, FL –  We
EDUCATION
A high school junior who takes the SAT in March has a second opportunity in May and a third SAT opportunity in June.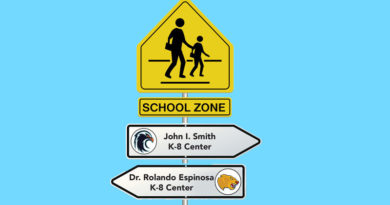 With plans already in place and in motion for the opening of two new schools in the City of Doral, school boundary changes will begin with the recommendations for John I. Smith K-8 Center and Dr. Rolando Espinosa K-8 Center.
FAMILY
Many parents are not certain about how to approach their teenage children because begin adopting behaviors such as locking themselves in their rooms, becoming too private about their lives and spending too much time on their cell phones.
REAL ESTATE
According to Freddie Mac's forecast, the housing market will remain steadfast and moving forward, offering more options for buyers, mainly due to a sustained decline in mortgage interest rates.
HEALTH
Your health and safety should always come first. Never put yourself in the hands of unlicensed professionals.
BUSINESS
If you plan to start 2020 by becoming a franchisee, take a look at the following tips that will help you put your plan in motion.
Aleph Team has one mission, to inform people, how to pay less interest. Join our workshops on First Time Home Buyers, we will help you improve your financial knowledge.
IMMIGRATION
Sometime in 2020, immigrants will face a new version of the citizenship test. US Citizenship and Immigration Services will begin issuing the new test to anyone who files an application after that date.
EVENTS AND FAMILY ACTIVITIES